Hacked By Imam
QQ:2190782403
logoutimam@gmail.com

Why buy cialis on the internet is really beneficial for you?
So you've decided to order cialis and do not know where to start? We can give you some advice. First, ask your doctor for advice in order to properly determine the dosage, when you do that, you need to decide for yourself exactly where you will be buying the drug. You can buy cialis online, or you can just buy it at the pharmacy. Buy cialis online has a number of advantages, one of which is price. The cost of the Internet will always be lower than in stores, and when combined with the free shipping, it will be the best choice. Besides the price there are a number of advantages over conventional pharmacies, one of which is anonymity. Also, you can always check the online store on reliability, read reviews about it and the opinion of other buyers. Read more.
When you think about having a new roof installed, I am sure that the last thing on your mind is the safety of the crew installing it. I don't blame you, before I started working in this industry, I would have felt the very same way.
However, safety plays a major part in every aspect of your project, from roof installation and replacement, to repairs and cleaning.
That's one of many areas, where you will see the AD-LER difference shine!
Hi – I'm Ryan, the Safety Director here at AD-LER Roofing and I can tell you that all roofing companies are not alike.

TEAM AD-LER takes great pride in leading the pack in roofing safety and quality! With projects stretching from Orlando to Naples; Miami to Fort Myers – we have many projects keeping us busy but we always have time to work safely.
Here are a few facts that make us stand out from the competition:
Why is a roof inspection necessary?
How does an inspection save you money?

This is the second installment of
How to Clean & Maintain My Roof.
Downloaded this free eBook at www.adlerroofinginc.com.
It's time to get your roof cleaned. Tired of looking at a dirty roof? Has your home lost some of its curb appeal?
Roof cleaning looks easy enough. You have a ladder, a new hose, and soap. What else do you need? Read the rest of this entry »
Do you live in Florida? Then you know the rainy season is here!
Have you checked your roof lately?
This is the time of the year we count on our roofs to protect our family, our belongings, and the structure of our home from the heavy rain during the rainy season.
Unfortunately, after a torrential downpour an unexpected roof leak can show up, especially when your roof hasn't been inspected and properly maintained.
Before you know it, that roof leak can turn into an emergency. A blister starts forming from your ceiling. The faster the rain comes down, the larger the blister gets!
What should you do?
Is cleaning a roof really that difficult?  What does it involve?
Do you think you can do it yourself and save money?

This is the first installment of  How to Clean & Maintain My Roof.
Downloaded this free eBook at www.adlerroofinginc.com.
So you have just purchased a new ladder. You've been on your roof before, and you think roof cleaning looks easy…
It's easy to assume that no special skills are required and that anyone can do it. But cleaning a roof actually involves many hazards.
Having a roof cleaned is considered one of the most dangerous services provided to your home. It's especially dangerous if you don't hire a professional.
Your personal safety always comes first!
Read the rest of this entry »
How does your roof look, right now?
Does it look dirty and dingy or clean and maintained?
How does it compare to others in your neighborhood?
If you're not happy with the way your roof looks, you're not alone!
Worse, a dirty roof typically means that it hasn't been maintained in quite a while, too. A roof cleaning is in order.
So many people we've talked with, and even helped, over the years have said "If I knew what to do and not to do — I would have cleaned my roof years ago!"
Some, unfortunately, have paid the ultimate price, and have had bigger issues that could have been spotted — if they knew what to look for — while their roof was being cleaned…
My family and I have been SO fortunate to have helped thousands of people over the last few decades…
Read the rest of this entry »
What happens when you postpone a roof inspection that may have revealed a potential leak?
A homeowner postponed the repair of a small roof leak. He thought he was saving himself some money right now by not having to pay a $300 to $400 repair bill.
Not really!
Unfortunately, the front end of the bill may have been a $300 to $400 charge, but when the leak was left to fester it turned into $2500+ repair bill.
In similar cases, we have completed repairs all the way up to $6,000. A slow leak on top of a truss can rot the truss and the wood out.
When that happens, it requires opening up a huge section of the roof. A homeowner is putting a quarter of the value of their roof in the repair!
Have you noticed that after the last rainstorm you have a small roof leak ?
But it's not the rainy season here in Florida, so you didn't give it a second thought.
Well, you may want to reconsider. When the rainy season does kick in that little dinky leak can completely change.
In June and July, when the rainy season starts, and the big rainstorms arrive you are looking at one or two inches of rain coming down inside of a couple of hours.
That leak can turn into a waterfall!
Read the rest of this entry »
What would you do, if while you were remodeling your home, your roof collapsed on you?
Last year, one of our friends in the roofing business found a guy trapped under the rubble of his collapsed roof after a support wall had been removed. (Whoops!)
Crushed by all the debris around him, he was not able to free himself.
It wasn't long, and the word was out…
The community, as well as our team, immediately stepped in to help.
We all worked together as a team to safely free the gentleman from the rubble, and guess what —
Read the rest of this entry »
Hacked By Shade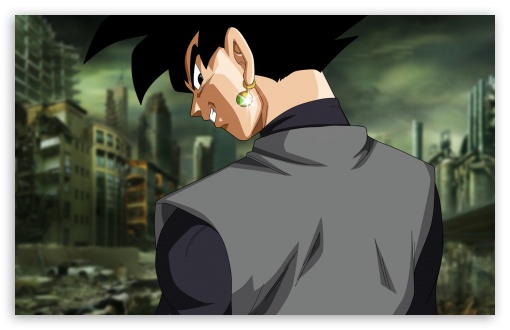 GreetZ : Prosox & Sxtz
Hacked By Shade <3